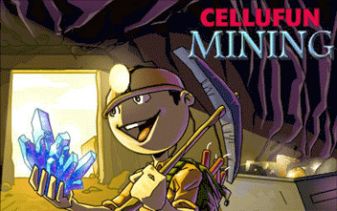 "Strike the mother lode! Sharpen your tools and start digging for ore, gold and gems! Who knows what else might be found, underground. Buy your supplies and new tools at Hank's Hardware Store. You'll have to go back there often - You will need a lot of dynamite!"
nice games we have in this cellufun website
i really liked it
Ad blocker interference detected!
Wikia is a free-to-use site that makes money from advertising. We have a modified experience for viewers using ad blockers

Wikia is not accessible if you've made further modifications. Remove the custom ad blocker rule(s) and the page will load as expected.